Designing Architectural Solutions to Environmental Problems
As the effects of climate change continue to pose complex challenges around the globe, a diversity of perspectives and skills are required to develop innovative solutions. Architects and designers are among those experts who are shifting their attention to face current environmental concerns: to design in ways that not only minimize environmental impacts but also contribute to climate solutions and improve the quality of experience that people can have with their surroundings. Sara Pezeshk, a graduate fellow with the CREST Center for Aquatic Chemistry and Environment at Florida International University, is aiming to do just that.
Pezeshk is studying the intersection of architecture and climate change, to find ways in which design and fabrication can be part of the solution to some of our most pressing environmental issues, including sea level rise, coastal erosion, pollution and habitat loss. Specifically, she is investigating ways to build a sustainable, performance-oriented landscape that is responsive to external stimuli such as climate conditions and forces from wind and water.
The proposed design can bolster shorelines and protect shrinking mangrove forests, which provide vital habitat and ecosystem services to our coasts and marine life. The goal is to design a "Hybrid Living shoreline" using sustainable materials like bio-enhanced concrete, which can be produced with decreased greenhouse gas emissions compared to regular concrete. The final product can serve as a sturdy foundation for shorelines: to prevent further erosion and allow for regrowth and restoration of mangrove forests.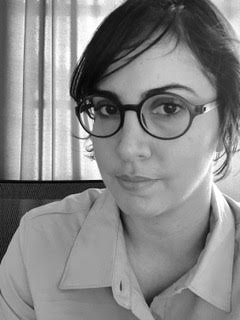 So far, Pezeshk has developed several design schemes using new software, materials and fabrication technologies which can be combined to maximize the overall impact of shoreline restoration tools. In the early stages of design, a series of geometric and material tests were conducted to determine which combinations have the greatest potential. Mathematical coding was used to analyze the form and shape of several rock formations found in nature, which led to the pattern configuration in the images seen here. The results were then constructed into a series of containers for mangrove seeds, which will be placed along selected shorelines. If these trials are successful, this methodology can be expanded and applied to other ecosystems in need of protection and restoration.
The NSF CREST Center for Aquatic Chemistry and Environment (CAChE) is housed within the Institute of Environment, a Preeminent Program at Florida International University.