One of our main objectives is in discovery-based education: introducing students to authentic science and research, while training them to increase their opportunities with career pathways in STEM (Science, Technology, Engineering and Mathematics) fields. From our undergraduate research experiences to our funding for graduate students, we are dedicated to helping students find their path in science.
Education
Our educational mission is to increase the number of students pursuing graduate STEM degrees - especially those from underrepresented communities - and ultimately increase the number of well-qualified professionals pursuing related careers.
We also strive to provide useful educational resources to the broader community, working with our partners to create and disseminate thoughtful resources for all ages. Check out our "Science Activate" worksheets for elementary and middle school students.  
Undergraduate
Undergraduate Research Fellowship (URF) is a chance for students to get firsthand research experience working with faculty and graduate students on topics related to our program. Accepted students are paid to work in our laboratories where they will gain valuable skills and experience that can be listed on their resume. Students will work 10-20 hours per week, depending on projects and their schedule. Undergrad Research Fellows are able to apply during both Fall and Spring semesters.
You can download the 2021 URF application, here.
Students are also encouraged to pursue the Institute of Environment's Coastal Ecosystems Research Experience for Undergraduates.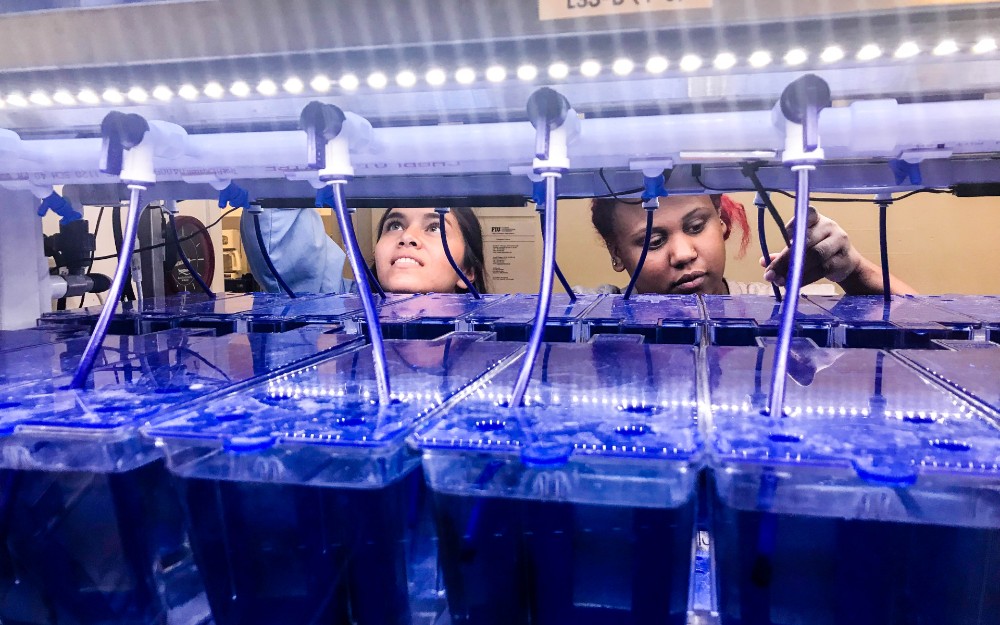 Graduate
Faculty select student fellows whose interests and background match overall program objectives. Support is available to graduate students across multiple departments, including Biology, Chemistry, Earth & Environment, Computer Sciences, Public Health, Engineering and Architecture. In addition, we have a graduate fellowship available to work with the STEM Transformation Institute on our education and training components.
Individuals are encouraged to browse our student projects to get a better idea of specific topics and research areas that our students work in.
Contact crestcache@fiu.edu for more information.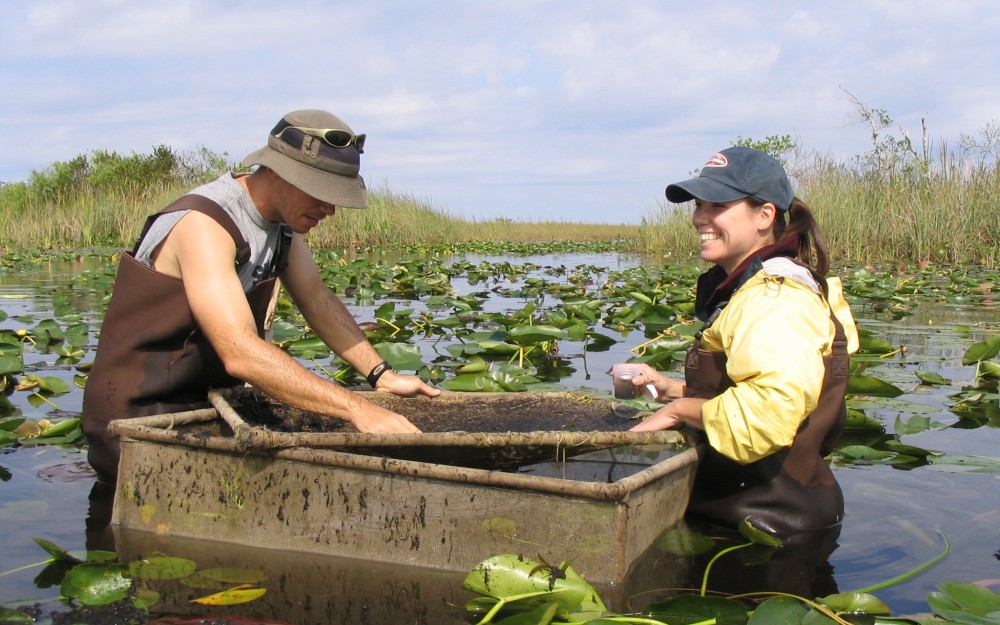 Professional Development
Students take part in several professional development activities curated by the Center. Two important overarching goals are focused on:
Convergence research: Students' research projects integrate many disciplines, methodologies, technologies, and vocabularies. Students will be trained to work across these boundaries both through their research projects, annual research symposia, and professional development experiences.
Core career skills: In addition to their research experience, all students attain core career skills, including communicating science, data analysis & storage, convergence/interdisciplinarity, research presentations, and proposal development, including the NSF Graduate Research Fellowship. We conduct workshops in our bi-weekly student journal club, including students from over 14 departments and 4 colleges, which serves to create a strong, interdisciplinary student cohort.
Below are more specific examples of our professional development activities.
We lead an average of 20 workshops per year to provide important research, presentation and communication skills to undergraduate and graduate students. Some of our signature workshops include:
Effective Science Communication
Professional Online Presence: LinkedIn and Social Media
CV/Resume Building and Elevator Pitches
Data Hygiene and Database Management
Research Development and Proposal/Grant Writing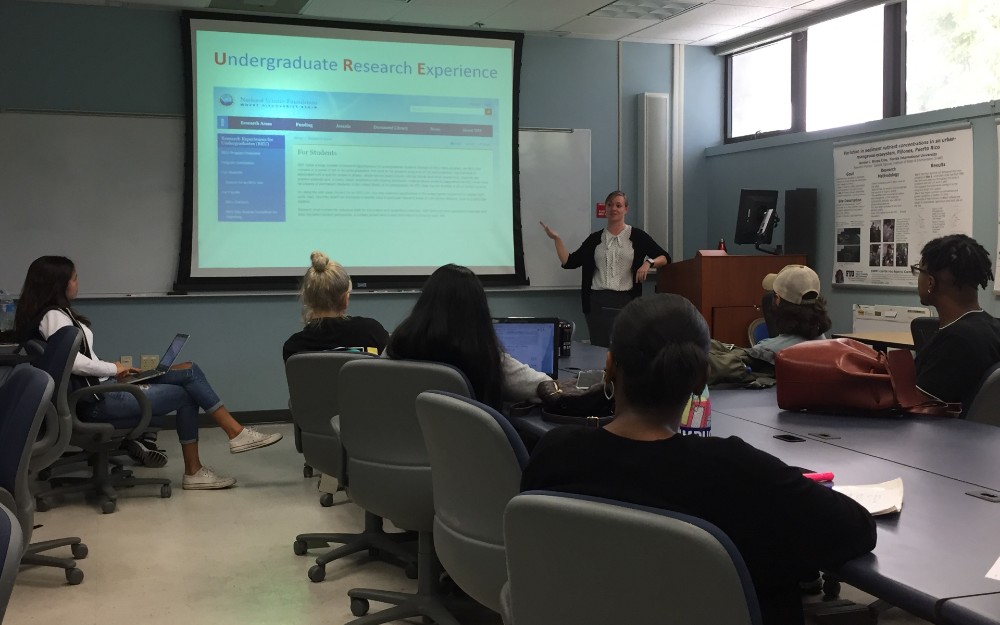 Join Our Team
We are currently recruiting for multiple graduate student fellows to join our team. Check out the mentors in our Research Focus Area section. Choose your mentor and let us know your interest.