The buoys' water quality parameters include:
pH
Temperature
Conductivity (for salinity)
Dissolved oxygen
Turbidity
Chlorophyll
Directional flow speed
All sensors are maintained automatically by a self-cleaning wiper system that prevents biofouling and allows for long-term deployment. The buoys are equipped with a set of solar panels which recharge the central battery and can extend sampling periods to several months. Data collected can be automatically transmitted via cellular uplink every 15 minutes, making the information available in nearly real-time to our team and the general public.
CREST Buoy 1: Coral Gables Canal
This research buoy was deployed in early January 2019 in a Coral Gables canal, led by students Matt Smith and Marbelys Garriga. The buoy is monitoring water quality and flow in an urban canal system to compare normal conditions with extremes, such as during heavy rain events and king tides.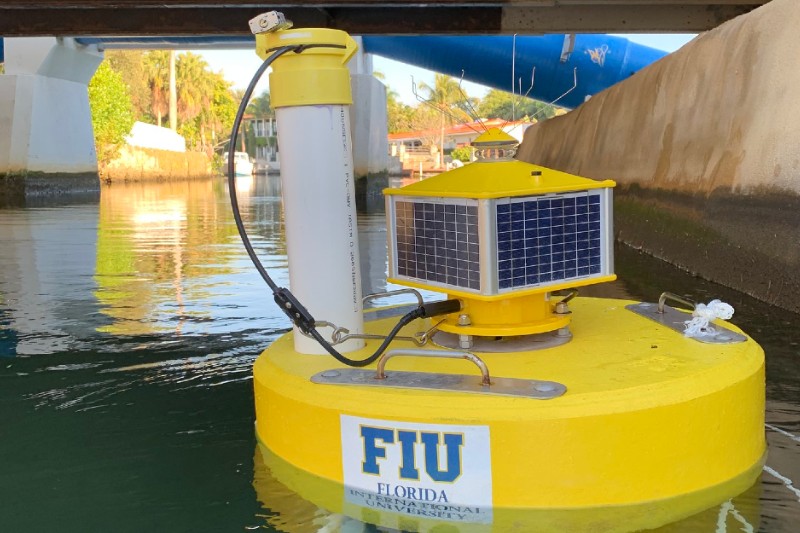 CREST Buoy 2: Miami River
The Miami River is considered one of Miami's most polluted waterways, and in March 2020 we deployed a buoy in the River to monitor water quality and provide valuable data to local stakeholders. This buoy represents a key part of our efforts to understand urban waterways and engage with local communities on issues related to water quality.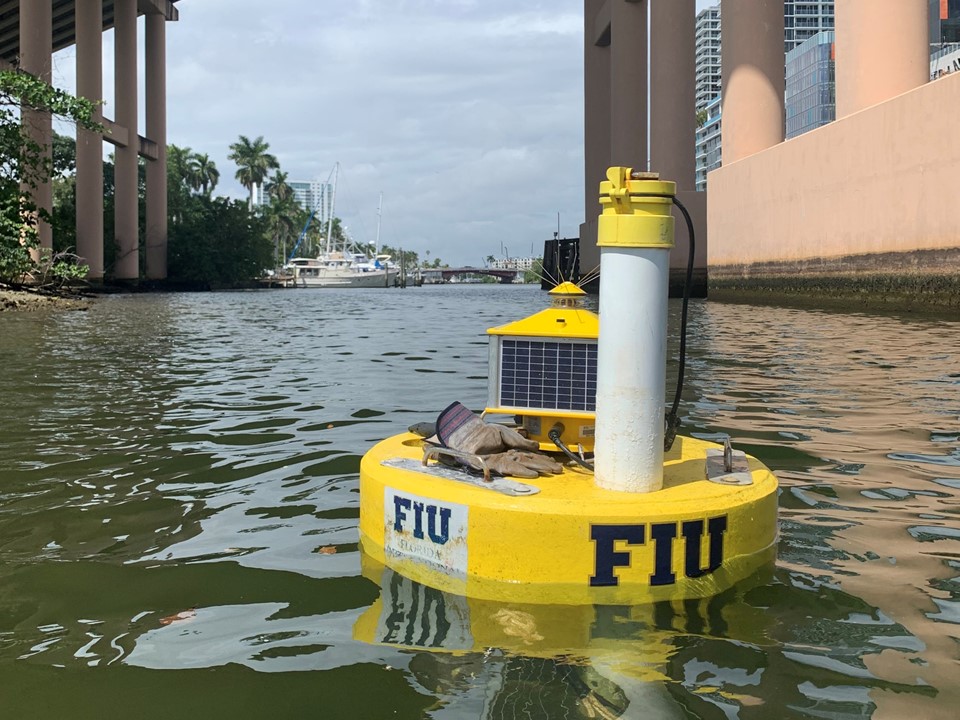 CREST Buoy 3: Haulover Inlet
Our longest deployment has been in Haulover Inlet near FIU's Biscayne Bay Campus. This buoy was first deployed in October 2018 in response to a red tide outbreak on the southeast coast of Florida. Since then it has been regularly monitoring water quality to help signal other potential algal blooms.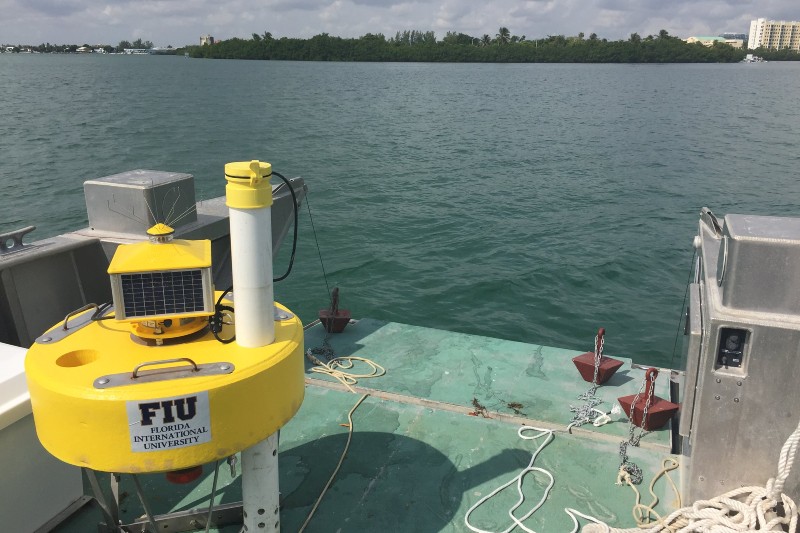 Heart Harbor
In response to local concerns, a buoy was deployed in June 2019 at "Heart Harbor" in Tavernier, Florida. Of particular interest were dissolved oxygen and chlorophyll levels, after a species of toxic algae was confirmed following a fish kill in the harbor. This effort was thanks to the awareness and actions of local citizens, along with our researchers who responded by taking samples for early analysis.
Haulover Mangroves
After deploying our first research buoy in 2018 at Haulover Inlet, we later put a another buoy nearby in to draw comparisons in the water quality and flow data in that area. This second site was located in shallower waters close to a mangrove forest south of FIU's Biscayna Bay Campus. In additional to providing comparative information, this buoy also gave us some baseline data on a mangrove ecosystem.